Let's Fish!!
Look, I know how much you adore reading about unfinished cartoons, but how do you feel about a not-only-completed-but-airing-on-TV-show?!?!?!??! Well take a gander! "Let's Fish" is premiering on Cartoon Network's Adult Swim, and if you let the big-wigs know how much you love it on May 11th, it'll go to series. Holy poo!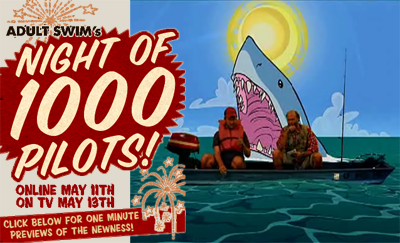 Click here! Oh please oh please! And vote on May 11th after 2pm!
Perhaps you are already familiar with its creator, Mark Rivers, who composed the famousest
"Las Poubelles" theme song
. Also, the show stars Scott Adsit from "30 Rock" and Brendon Small who makes the "Metalocalypse".
xoxo
Vera
Labels: LOVE (for you)